We have had another successful membership renewal, with ongoing loyalty demonstrated by our more than 28,000 members. PDL Chair, Paul Naismith, said "We were delighted to see our membership levels maintained at the same level as last year, in the face of new and unexpected competition. I'd like to thank each and every member for their ongoing support."
He added that, as a member-owned mutual, we take our role as the peak provider of professional indemnity insurance for pharmacists in Australia very seriously. "Our members tell us that the unique support and guidance provided by our talented Professional Officers is highly valued, as is our central role in helping to reduce dispensing errors and near misses."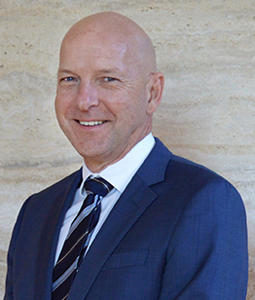 Welcome Hayley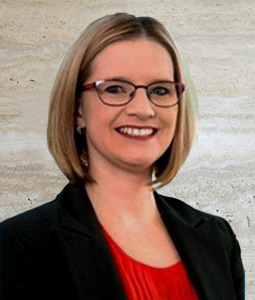 PDL would also like to take this opportunity to introduce Hayley Smilie to PDL members and the profession. Hayley joined the PDL team recently as a Professional Officer, and will be assisting John Guy, Gary West and Georgina Woods in providing the highly regarded PDL 24/7 support and advice for pharmacists.
Hayley brings a diverse skillset to the job with experience in community pharmacy, hospital pharmacy, professional support roles for pharmacy representative organisations and risk management roles at Pricewaterhouse Coopers (PwC).
"I have been fortunate to work in many roles in the profession" Hayley says. "Over the past 20 years, I've worked in community, hospital, defence and rural-remote pharmacy settings. I have also practised as a registered pharmacist overseas, in Great Britain, and provided support within pharmacy professional bodies and risk management services within Government and corporate sectors. I believe this provides me with a broad and valuable perspective to bring to the role of Professional Officer with PDL.
In my short time at PDL I am surprised by the number and diverse range of enquiries that the Professional Officers, or 'POs', assist with every day. Recently, there have been many changes in the pharmacy landscape and PDL provides support and advice to members on areas of increased risk – including the introduction of Active Ingredient Prescribing (AIP), the adoption of the Active Script List and covid vaccination by pharmacists.
As a practising pharmacist currently working in a community pharmacy, I am aware of the everyday challenges and risks for pharmacists. It is very easy for an error to be made and overlooked and we all need to be constantly vigilant and consistent in how we manage the extensive number of tasks performed in a working day. Some of the incidents we see all too often at PDL are data entry errors, wrong drug or strength, errors involving combination preparations and handing out medication to the wrong patient. I would take this opportunity to remind pharmacists to be proactive in assessing and trying to minimise risk through management of workload, having consistent dispensing procedures, minimising distractions and being aware of common incident types.
While I have been a PDL member since I was a university student, it's not until I've joined the organisation that I realise just how much support and advice the POs provide to pharmacist members. As an organisation, PDL delivers educational presentations, provides representation at all levels of the profession regarding risk and incident management and sends out regular Practice Alerts to all members that highlight current areas of increased risk in pharmacy practice based on the incident report data. These Practice Alerts, along with many other valuable resources, are accessible from your PDL member home page.
If I can offer any advice, I would strongly recommend contacting one of the Professional Officers 24/7 on 1300 854 838 as soon as possible in the event of an incident. The PDL POs are accessible, experienced and non-judgemental, and will provide support and advice to guide you through these professional challenges.